Ecosperity Week by Temasek took place from 6 to 8 June 2023. Themed "Breakthroughs for Net Zero", it brought together global business leaders, policy-makers, investors and civil society from across industries to highlight the high impact technology, policy, and finance levers to bring about the transformational breakthroughs needed for our planet, businesses, and communities.
Many key highlights during the week reinforced the importance of multi-sector partnerships in tackling the complex challenges facing us and how philanthropic capital is uniquely placed to catalyse innovative solutions for impact. For the Temasek Trust ecosystem, these include:
Announcement of The Liveability Challenge (TLC) winners by Temasek Foundation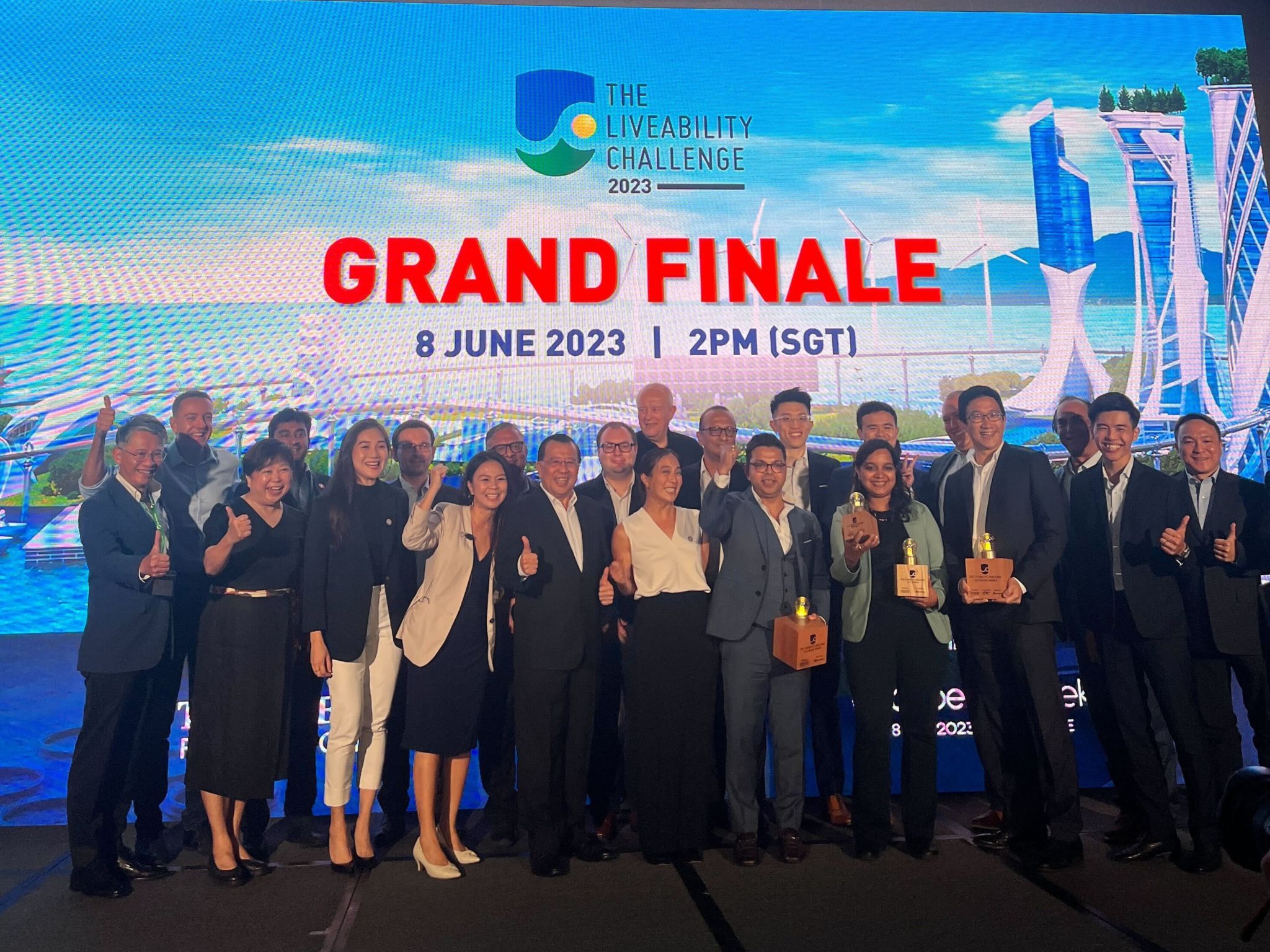 lean fuels venture Susteon Inc. and aquaculture vaccine developer TeOra beat over 600 entries from 82 countries to each win S$1 million in grant funding at The Liveability Challenge (TLC) grand finale during Ecosperity Week.
US-based Susteon is working on capturing point-source carbon emissions and utilising waste hydrogen to produce low-cost methane. Singapore-based TeOra is developing an orally delivered vaccine to prevent and treat scale-drop disease virus in farmed fish. The solutions won the Climate Change and Food and Nutrition tracks respectively for their sizeable climate mitigation potential, forays in underinvested sectors and credibility of ideas through extensive testing and pilot projects.
"Susteon and TeOra join the select group of TLC winners innovating on disruptive technologies to tackle sustainability and climate change, and we look forward to communities benefiting from them successfully scaling up their innovations," said Mr. Lim Hock Chuan, Head of Programmes at Temasek Foundation.
Now in its sixth year, TLC is an annual global platform that hunts for and accelerates the development of innovative game-changing solutions to urban sustainability challenges of the 21st century in tropical cities. Find out more about it here.
The report – "Financial Inclusion in Post-COVID Southeast Asia: Accelerating Impact Beyond Access" – offers clear indications of the promising investment opportunities and most successful business models and practices to accelerate positive impact for under-served customers through access to credit.
The study covers Southeast Asia as a region, with particular focus on Cambodia, Indonesia, Philippines, and Vietnam. It shares insights from interviews with Financial Service Providers (FSPs), investors, and industry associations, enterprise-level business and loan book data, and a customer survey with over 6,500 regional customers.
Moving forward, CIIP will build on the report insights to develop regional capacity-building initiatives, gain a deeper understanding into effective business models and actions, and dive deeper into some of the issues which require collective action.
Access the report, developed in partnership with United Nations Capital Development Fund (UNCDF) and Helicap, supported by 60 Decibels, here or you can also scan the QR code in the image below.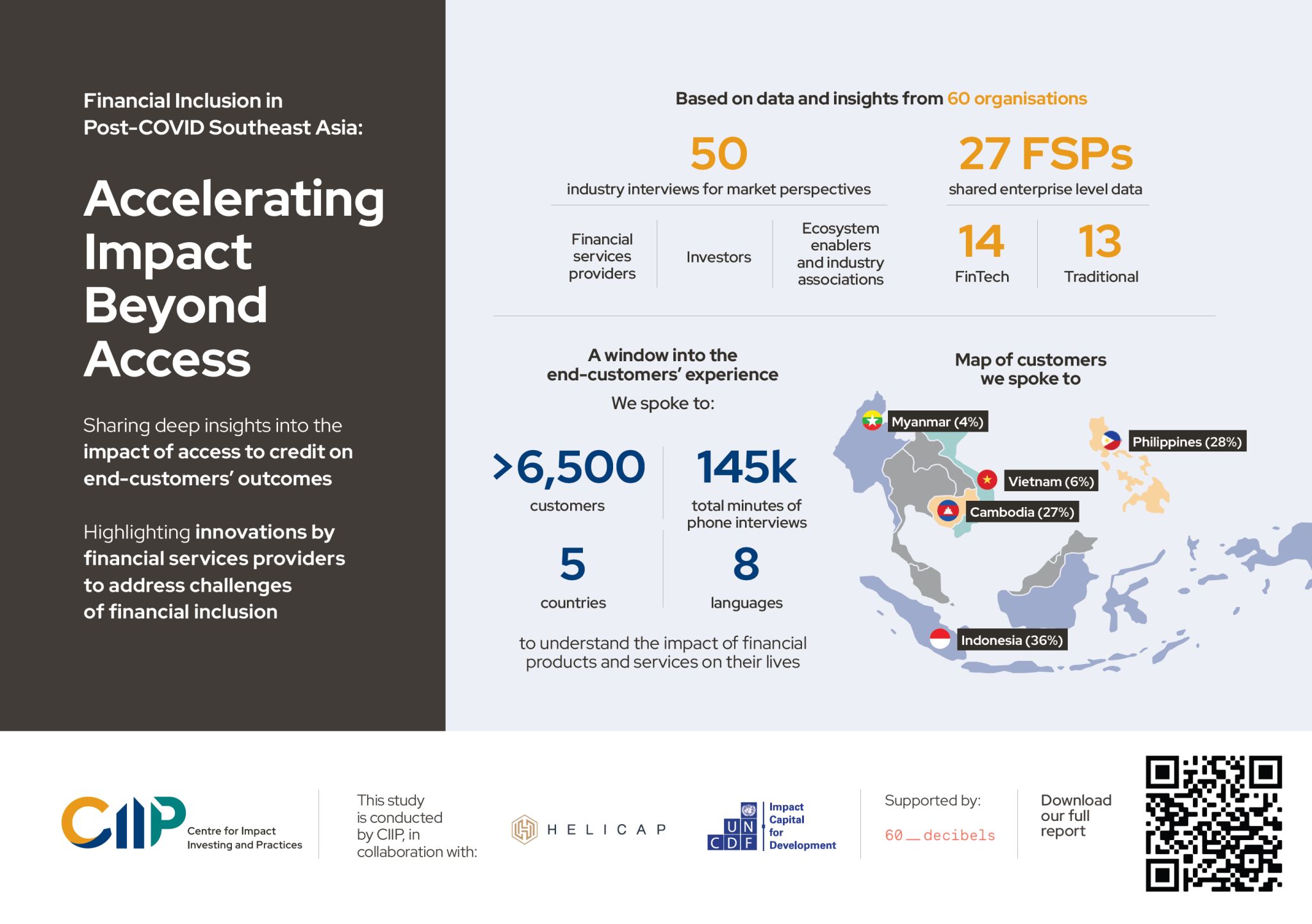 Invitation to Join the Philanthropy Asia Alliance at FAST Conference
The Financing Asia's Transition (FAST) Conference, jointly organised by BlackRock, the Monetary Authority of Singapore, and Temasek, took place as part of Ecosperity Week on 8 June 2023. It convened key decision-makers across financial institutions and the real economy to catalyse financing to grow the green economy and green the entire economy.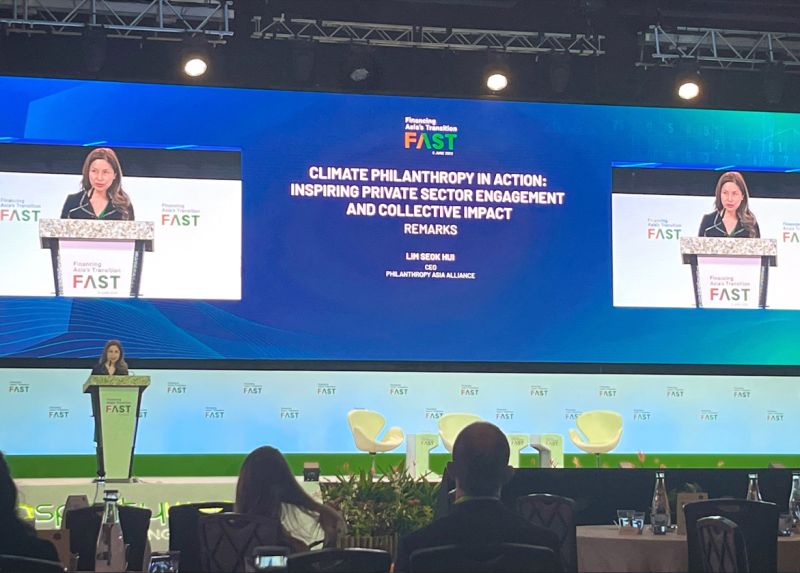 At the conference, Ms. Lim Seok Hui, Philanthropy Asia Alliance (PAA) CEO, reiterated the importance of Public-Private-Philanthropic Partnerships – powered by blended financing models – in tackling the complex challenges facing us today, and the unique role that philanthropic capital can play in catalysing innovative solutions for impact.
Learn more about PAA and how you can join this action-oriented alliance here.
Access all the Ecosperity Week 2023 panel sessions and presentations here.