The challenges facing us today demand radical collaboration and bold innovation.
This is why the Philanthropy Asia Alliance (PAA) was launched by Temasek Trust – to bring together global and regional philanthropists to work with governments, businesses, and other stakeholders, and catalyse collective action on pressing environmental and social challenges.
PAA's Chairman, Mr. Lim Boon Heng, announced PAA's launch at PAS 2023. PAA has over 80 members and partners from the Americas, the Asia-Pacific, Europe, and the Middle East, with collective pledges of US$700 million (over S$1 billion) to catalyse solutions for today's environmental and social challenges.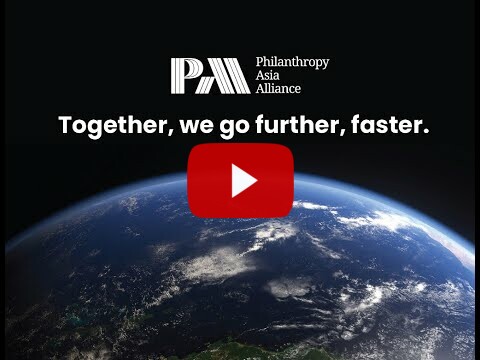 Who's Part of the Philanthropy Asia Alliance?
In his opening address at the Summit, PAA Chairman Mr. Lim noted that every valued member and partner brings their resources, expertise, and networks. "Partnerships underpin all that we do at PAA," he added.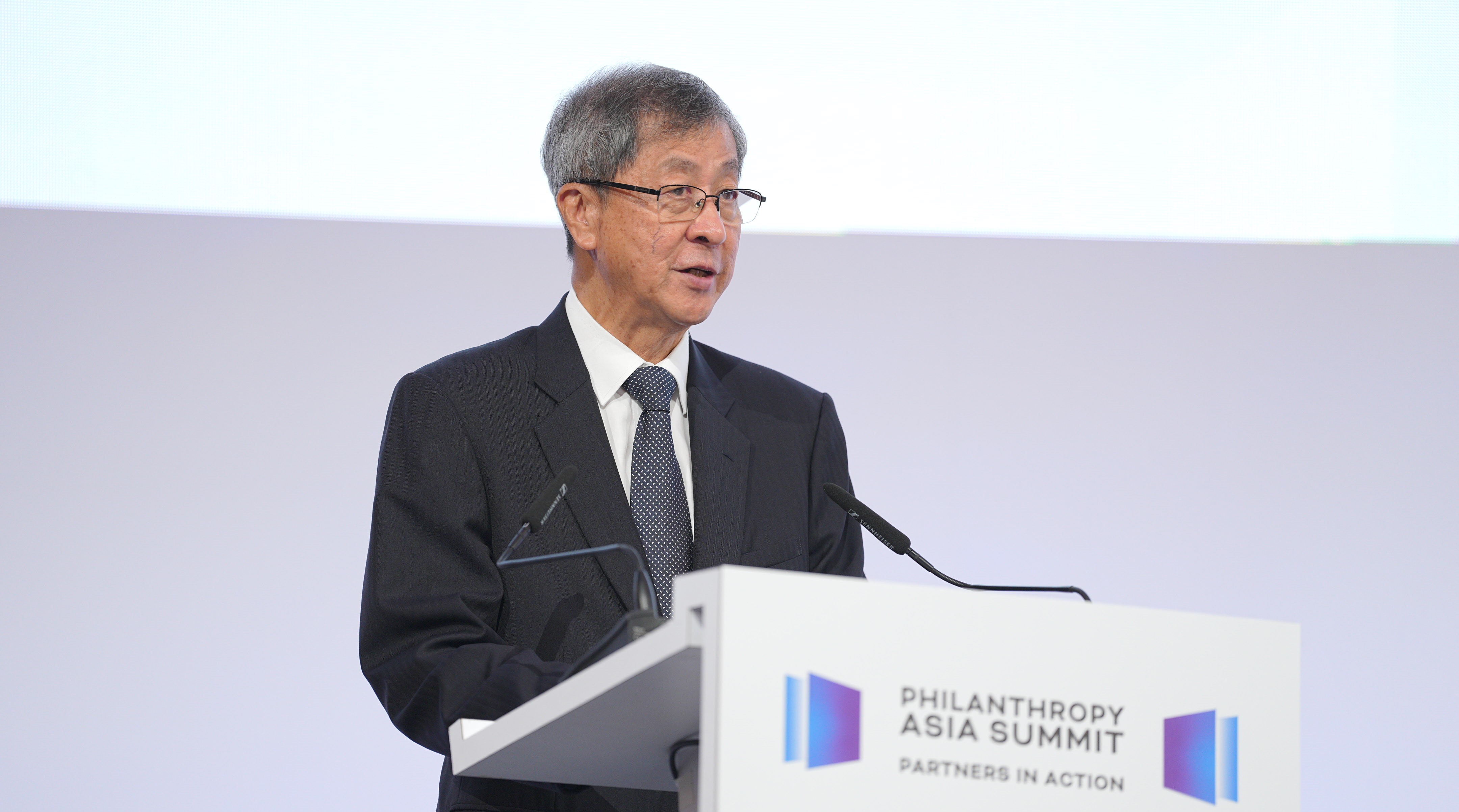 PAA Chairman, Mr. Lim Boon Heng, delivering his opening address at the Summit.
The vibrant and fast-growing PAA community includes philanthropists, foundations, family offices, non-profits, and corporates.
PAA members contribute funding to support Asia-focused projects, or "Calls to Action" (CTAs), that test out innovative models to drive positive change in interconnected areas such as climate and nature, holistic and inclusive education, and global and public health.
Ms. Gargee Ghosh, President, Global Policy and Advocacy, at the Bill & Melinda Gates Foundation – one of the PAA Impact Action Council members – said: "We believe in the transformative power of collaborative philanthropy and envision PAA making enduring contributions … to help accelerate progress across the region."
Dr Binod Chaudhary, Chairman, CG Corp Global and Chaudhary Foundation, noted that being part of an institution like PAA "will provide us the opportunity to share knowledge and resources, which will help us to grow together for social reform". The Chaudhary Foundation is also a member of the Impact Action Council.
Why Asia?
PAA aims to promote collaborative philanthropy and prime Asia as a force for good for Planet, People, Peace, and Progress.
This comes as Asia's scale, diversity, and development profile present unprecedented opportunity for impact. The region has a rich history of philanthropy, with next-generation philanthropists driving collaboration, and a greater focus on measuring and managing their collective impact.
Technology and digital inclusion will also be powerful enablers in scaling reach and impact across Asia.
Mr. Bernard Tan, Country President, Singapore, Sinar Mas, said: "Large companies are important stakeholders because we can trigger a change, but for greater impact, we need scale … PAA, where philanthropists come together to push for change, is a good start."
Scaling Impact Through Partnerships
At PAA, we believe that together, we can go further, faster.
As an action-oriented Alliance, PAA will provide the platforms and opportunities for its community to collaborate and catalyse solutions to tackle the challenges facing us. For example, PAA offers 29 – and growing – curated Calls to Action with partners such as CareSpan Asia, Climateworks Centre, Conservation International, Duke-NUS Medical School, Educate Girls, Evidence Action, OneSky, Temasek Foundation, and Temasek Life Sciences Laboratory, in the mandate areas of Climate & Nature, Holistic & Inclusive Education, and Global & Public Health.
PAA members also get to access venture funding and impact opportunities through PAA's global network, the Temasek Trust ecosystem, as well as initiatives such as the Co-Axis marketplace for catalytic capital and the Amplifier start-up mentorship programme.
In addition, the upcoming Asia Centre for Changemakers in Singapore will strengthen Asia's philanthropic ecosystem by supporting more collaborative and innovative ways of giving and driving impact.
As part of PAA, all members can choose to start or participate in communities of interest that will convene as needed and explore new issues or projects of interest. In particular, next-gen philanthropists can join the Impact Gen (iGen) Collective – a diverse community of action-oriented and passionate individuals in Asia who prioritise collaboration, innovation, and impact measurement in their approach to giving. Through this collective, PAA will bring together thought and action leaders to deepen knowledge and advance best practices and capabilities through education programmes, learning journeys, and networking opportunities. Learn more about the iGen Collective here.
PAA and the World Economic Forum (WEF) are also strategic partners for the latter's Giving to Amplify Earth Action (GAEA) initiative. The Alliance is co-developing its first Asia-focused deliverable with WEF – a climate philanthropy report that will be launched at COP28. The report focuses on multi-stakeholder partnerships as a force to combat complex climate challenges.
Find out how you can partner with the PAA
The Philanthropy Asia Alliance (PAA) is a Temasek Trust initiative to drive collaborative philanthropy. If you are interested to learn more about the Alliance, please visit the website or email [email protected]. For the latest updates, follow PAA on LinkedIn.