Impact investing is no longer a niche industry - the size of the global impact investing market was valued at US$715 billion by the Global Impact Investing Network in 20201.
The world needs responsible organisations of all kinds, both big and small, that are intentional in driving and delivering positive social and/or environmental impact in pursuit of the United Nations' Sustainable Development Goals (SDGs). To this end, both investors and companies have key roles to play. However, coming up with a clear roadmap to achieve the SDGs can be challenging.
What constitutes impact investing or an impact business? How can one better position oneself for impact investing or impact practices? Besides ESG, what financial frameworks and instruments can be harnessed to achieve one's investment/business goals?
To help investors and companies make sense of the impact landscape, the Centre for Impact Investing and Practices (CIIP) has worked with SMU and Accenture to illustrate the spectrum of impact via adapting earlier models by UNDP, Credit Suisse, Bridges Fund Management, The Impact Investing Institute and PwC.
For Investors
Impact-oriented investors, such as capital providers and fund managers, enable the flow of capital to businesses with the intention of creating positive and measurable impact with a financial return. While environmental, social, and governance (ESG) considerations may form the minimum standard for many investment decisions today, impact investors may look beyond simply mitigating risk, and consider other innovative solutions like blended finance instead. The Spectrum of Impact-Oriented Investments helps differentiate the various strategies that investors can consider, from responsible investing to venture philanthropy.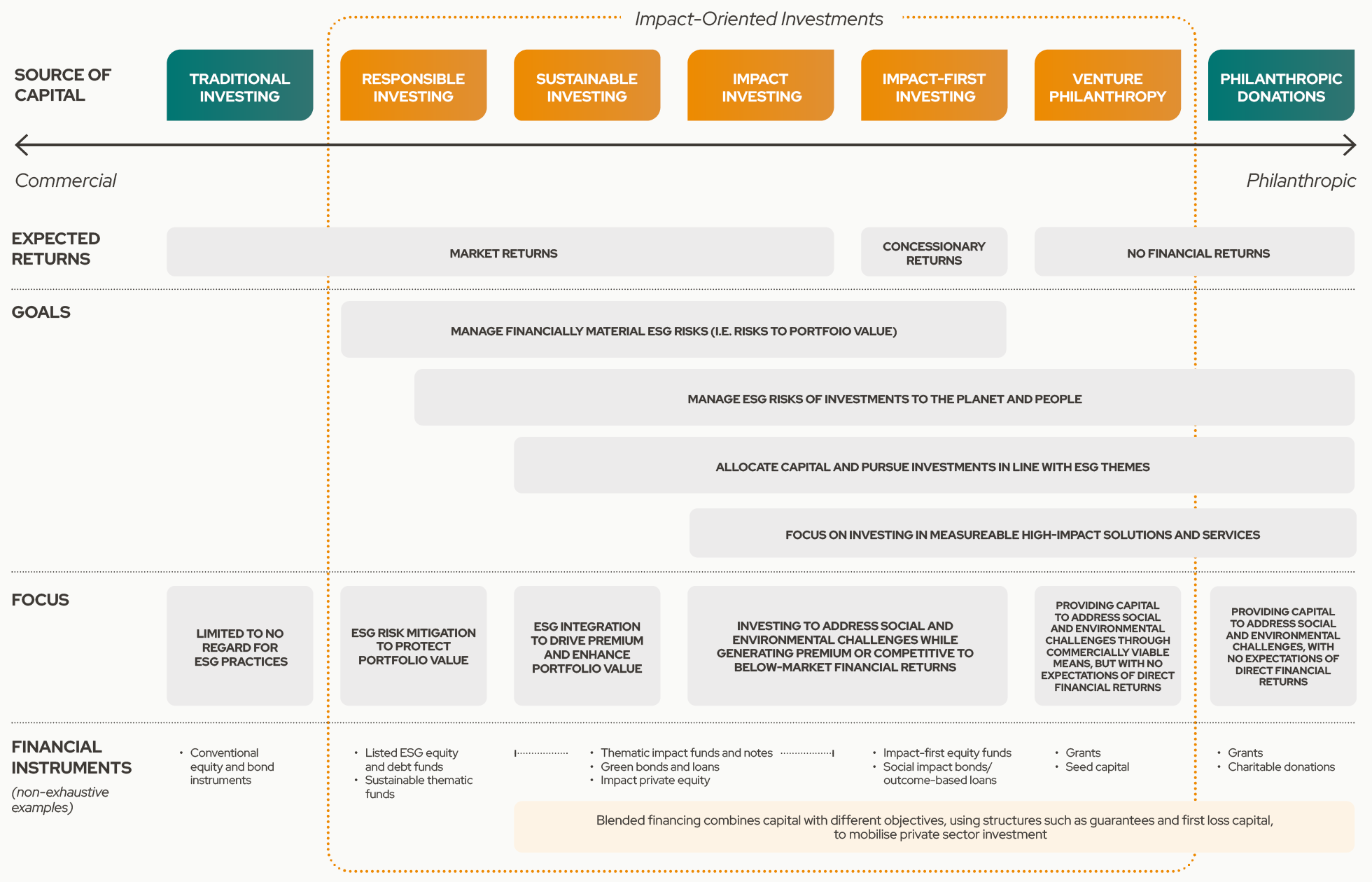 For Companies
Meanwhile, impact-oriented companies – ranging from big corporations to small-scale startups – play their role by ensuring that their business models are aligned for positive impact, and work to actually execute impact practices on the ground. The Spectrum of Impact-Oriented Companies puts into perspective different types of business activities in the impact ecosystem, and the various impact-led approaches they can adopt.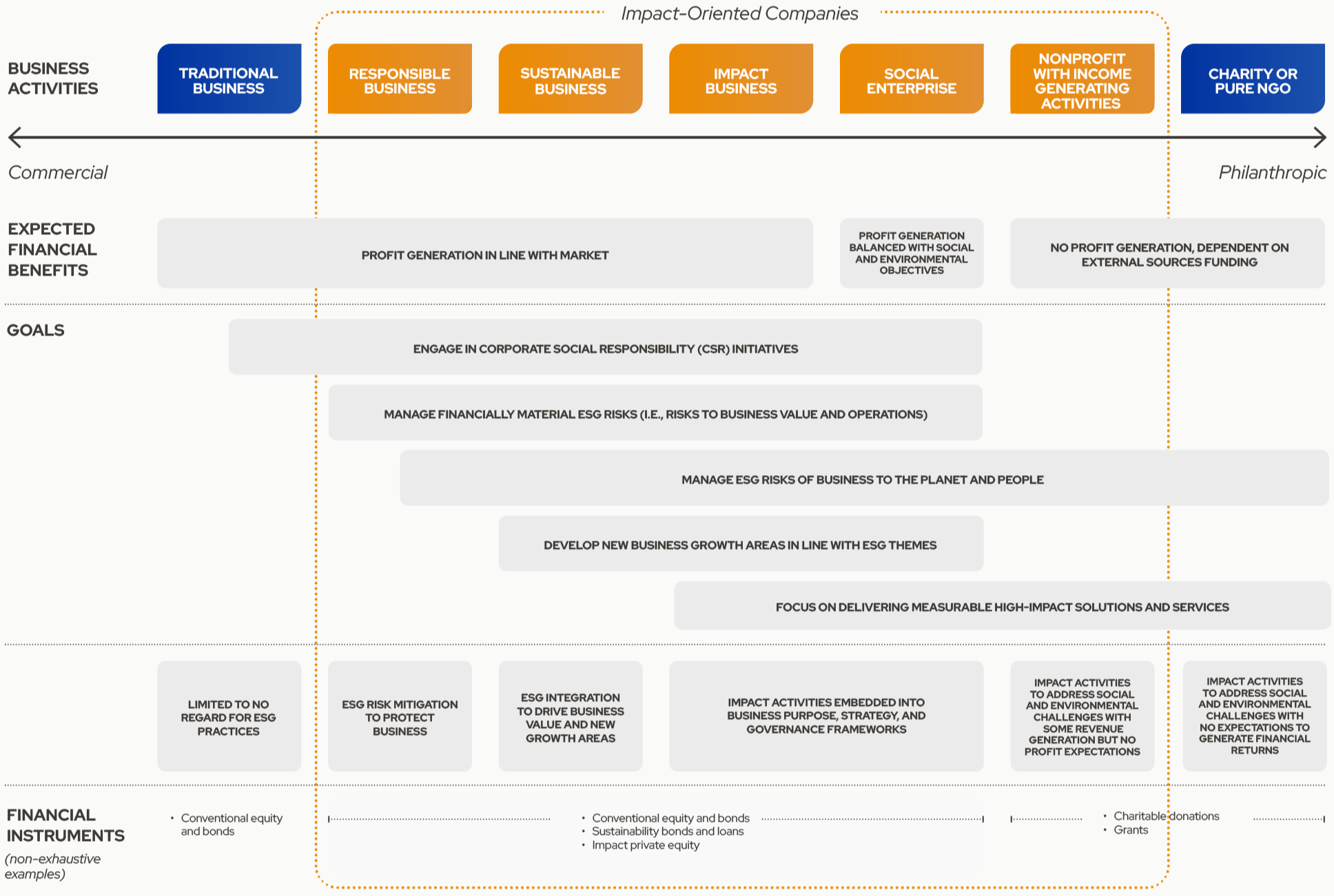 Providing Clarity
Ultimately, there is no one-size-fits-all strategy. Rather, there are a number of different ways to approach impact investing and impact practices. The spectrum of impact will be useful in clarifying terminology and help organisations gain clarity on where they lie on the spectrum.

Visit CIIP's website to find out more about impact investing and practices, and access practical tools and resources to inspire your own impact journey. Follow CIIP on LinkedIn for its latest updates.


12020 Annual Impact Investor Survey by the Global Impact Investing Network